In order to express our sincere dedication to providing every customer with quality and data secured products, our company are certified with the ISO 9001 and ISO/IEC 27001 certification.​Besides, we are certified with BS 10012 for Personal Information Protection.
At Foremost eMage, we take pride in our work and are constantly innovating to make our products and manufacturing systems better.
Here at Foremost eMage, we are committed to providing our customers with exceptional-quality products.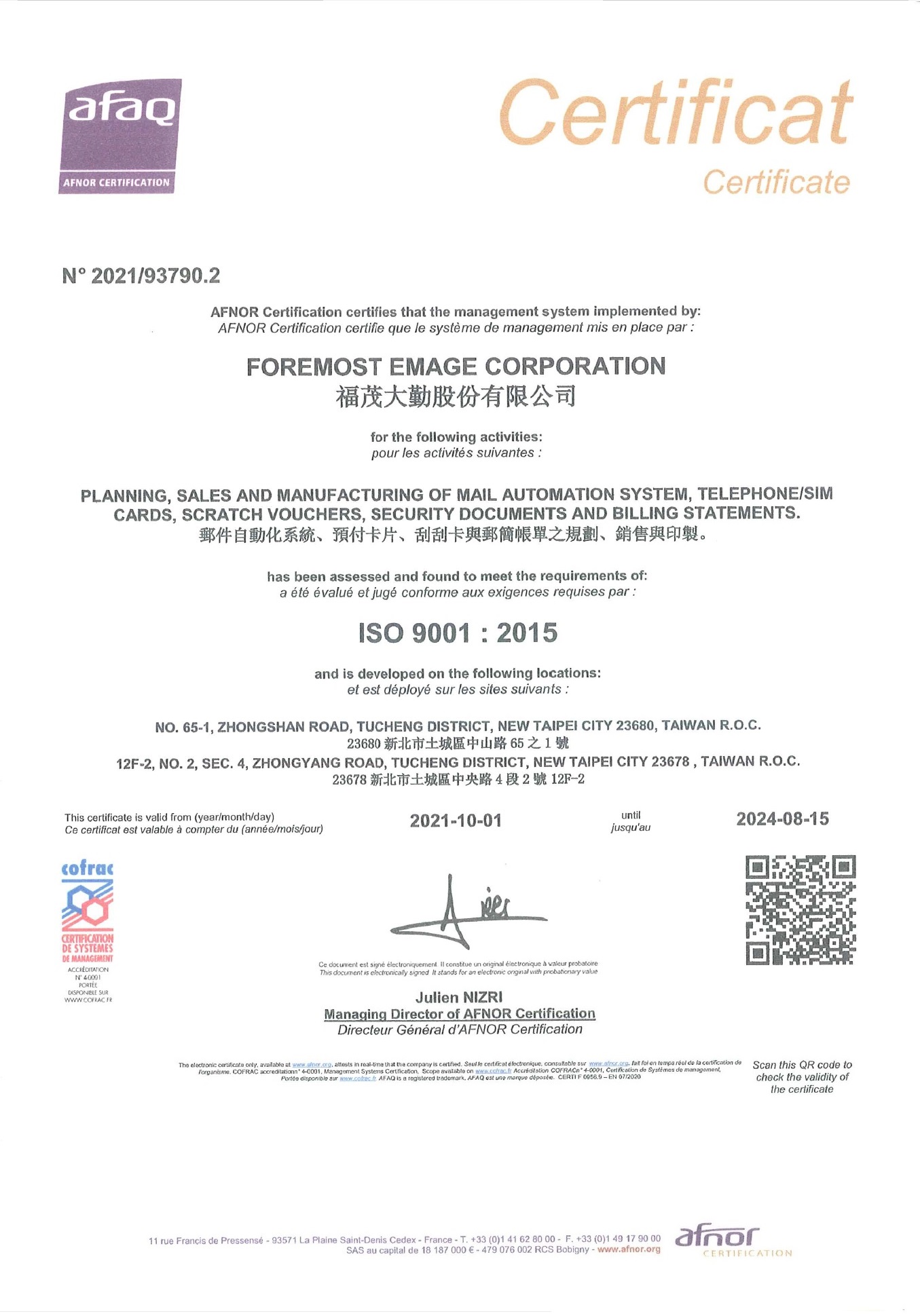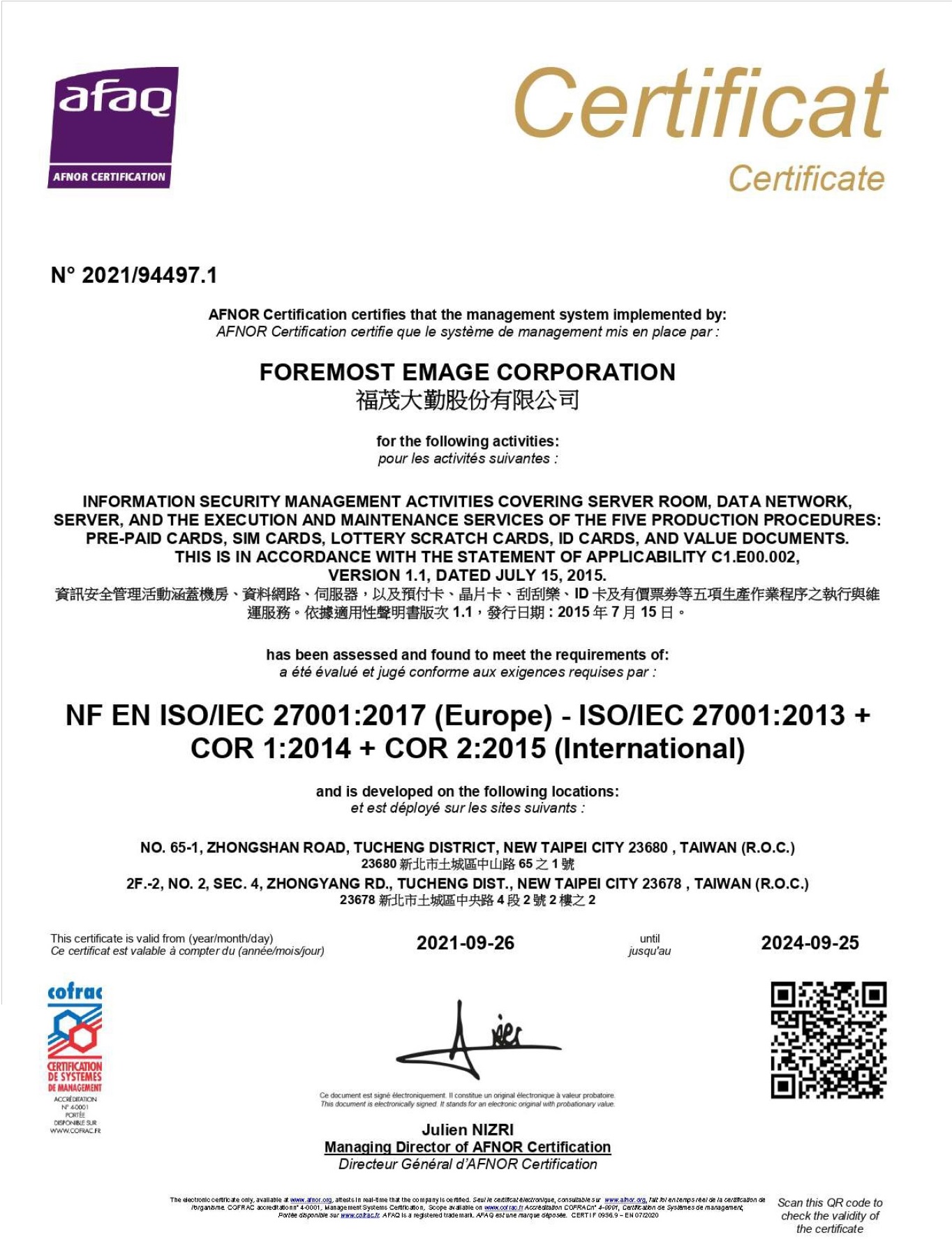 ISO/IEC 27001 Certification